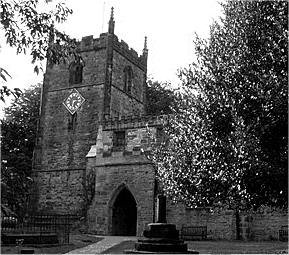 The Norton Educational Trust is a charity originally set up in the 19th century to help the poor of the old Norton parish to have access to education or trade apprenticeships. The amount available each year is small, but may be of help to some students who are struggling to make ends meet. The way we implement the scheme these days is to give a small grant to those leaving school and going to university, or entering a trade or profession. The one stipulation that we have to abide by, is that the applicant must live in the ancient parish of Norton. This covers all of Bradway, Greenhill, Low Edges, Batemoor, Jordanthorpe, Woodseats, Norton, Norton Lees and Hemsworth as well as parts of Meersbrook and Gleadless Valley. If you think you may qualify for a grant, please send an email to  nortoneducationalfoundation at gmail.com for more information (to be altered).

The accounts of the the following Norton Area Charities can be found on the Charities Commission Web Site
529370 – NORTON EDUCATIONAL FOUNDATION, 215366 – UNITED NON EDUCATIONAL CHARITIES, 1064155 – THE OAKES TRUST (SHEFFIELD)

There are other Chartities in Norton which I will add when I have time.
© 2023 Martin Lawton| Terms & Conditions.
Promoted by Martin Lawton, at Sheffield, S8 8BA..